The Garden On Tap & Can Menu
Featuring 6 rotating taps and a wide selection of cans. Enjoy both Longmont exclusive beers and nationwide favorites served from our customized ROXBOX bar!
Please approach the bar for service.
NEW for 2022: In addition to a large selection of Left Hand Beers, we are now also serving canned cider, wine & craft cocktails from other Colorado beverage companies!
Cans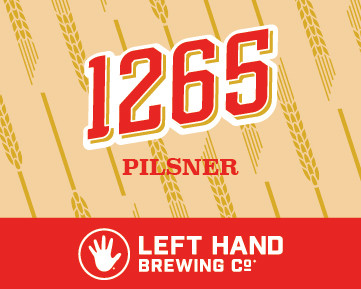 1265 Pilsner
Pilsner
5.2% ABV
| 23 IBU
Crisp & lively with delicate citrus hops and light bready malts.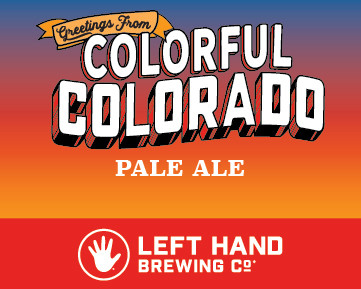 Colorful Colorado
Pale Ale
5.6% ABV
| 42 IBU
Fresh grapefruit, mandarin orange & light pine notes from a double dose of Citra & Cascade hops.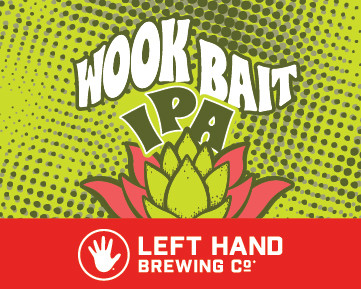 Wook Bait
India Pale Ale
6.0% ABV
| 37 IBU
A kaleidoscope of Lotus, Galaxy & Azacca hops reveals notes of mango, orange, cantaloupe & peach.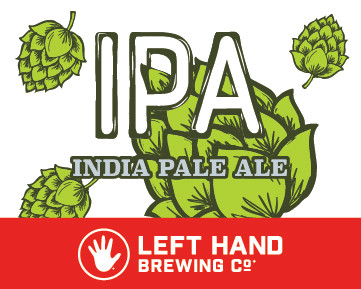 Left Hand IPA
Rocky Mountain IPA
6.6% ABV
| 70 IBU
Azacca, Galaxy & Citra hops deliver grapefruit & pine aromas with notes of sweet orange & honeydew.
St. Vrain Tripel
Tripel
9.3% ABV
| 18 IBU
A Belgian-style golden ale with intricate aromas of fruit & spice.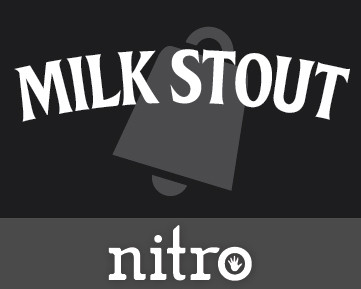 Milk Stout Nitro
Milk Stout
6.0% ABV
| 25 IBU
Super smooth with soft roastiness and mocha notes.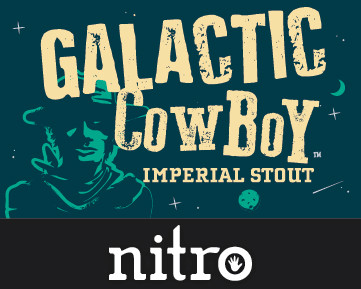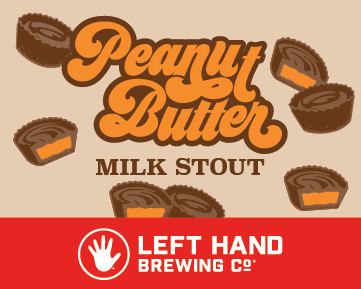 Peanut Butter Milk Stout
Milk Stout Brewed with Peanuts
6.2% ABV
| 25 IBU
Rich milk chocolate notes team up with peanut buttery perfection for a deliciously dark duo.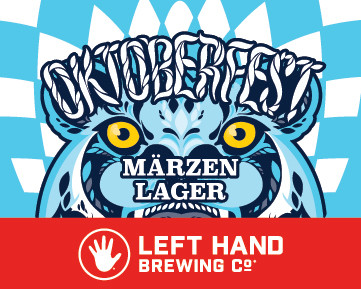 Oktoberfest
Märzen Lager
6.6% ABV
| 24 IBU
Toasted, biscuity malt balanced by spicy noble hops with a clean lager finish.
Fade to Black
Foreign Stout
8.5% ABV
| 30 IBU
3x Gold Medal winner at the Great American Beer Festival. Pours black with licorice, espresso bean, molasses and black cardamom notes.
Death Before Disco
Porter
6.0% ABV
| 33 IBU
Rock out with notes of rich chocolate, dark berry & roasted malts.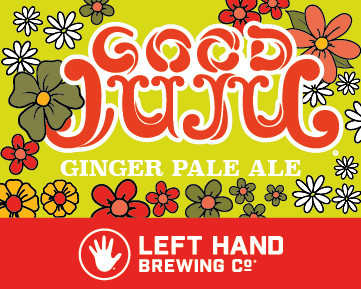 Good Juju
Pale Ale with Ginger
4.5% ABV
| 20 IBU
A light-bodied pale ale brewed with fresh ginger we juice by hand in our brewhouse.
Other Beverages
STRAWBERRY VODKA LEMONADE
by Kure's
7% alc/vol
Carbonated water, cane sugar, vodka, strawberry puree, & lemon juice concentrate.
COLORADO MULE
By Kure's
7% alc/vol
This rendition of a Moscow Mule is made with real craft vodka, blended with Kure's non-alcoholic Ginger Beer and lime.
CARIBBEAN QUEEN
by Abbott & Wallace
8% alc/vol
Spice forward with a strong ginger kick, lemon and elderflower balance out Caribbean inspired mule
MISS COLLINS
by Abbott & Wallace
5% alc/vol
Gin blended with lemon, lavender and sage
AMARO SPRITZ
by Abbott & Wallace
5% alc/vol
Ispired by Italy, but with the flavors of home. Amaro Spritz is bright, bitter, refreshing and sessionable. Aperitivo anywhere!
BOURBON REVIVAL
by Slalom Fox
7.3% alc/vol
Bourbon whiskey with lemon juice and black currant
GIN SPRITZ
by Slalom Fox
7.2% alc/vol
Gin with Grapefruit juice, lime juice and rosemary
PINK GUAVA CIDER
by St Vrain Cidery
6.8% alc/vol
We ferment pink guava and apple juice together to create this tart, tropical refresher. Apple crispness and acidity combine with the myriad fruity elements of guava, pear, passion fruit and melon to create a malange of flavors
CHOKEBERRY CIDER
by St Vrain Cidery
6.9% alc/vol
This unique cider melds wild, piquant berry and cherry aromas with a clean, dry, baked-apple-and-tannic-berry flavor profile. Finishes with a hint of black tea and whole lot of newfound fascination for the aronia genus.
BACK ALLEY RED
by Infinite Monkey Theroem
13.6% alc/vol
Red Wine
BACK ALLEY ROSE
by Infinite Monkey Theroem
12.1% alc/vol
Rose Wine
BACK ALLEY WHITE
by Infinite Monkey Theroem
12.1% alc/vol
White Blend
Last Updated 11/26/2022