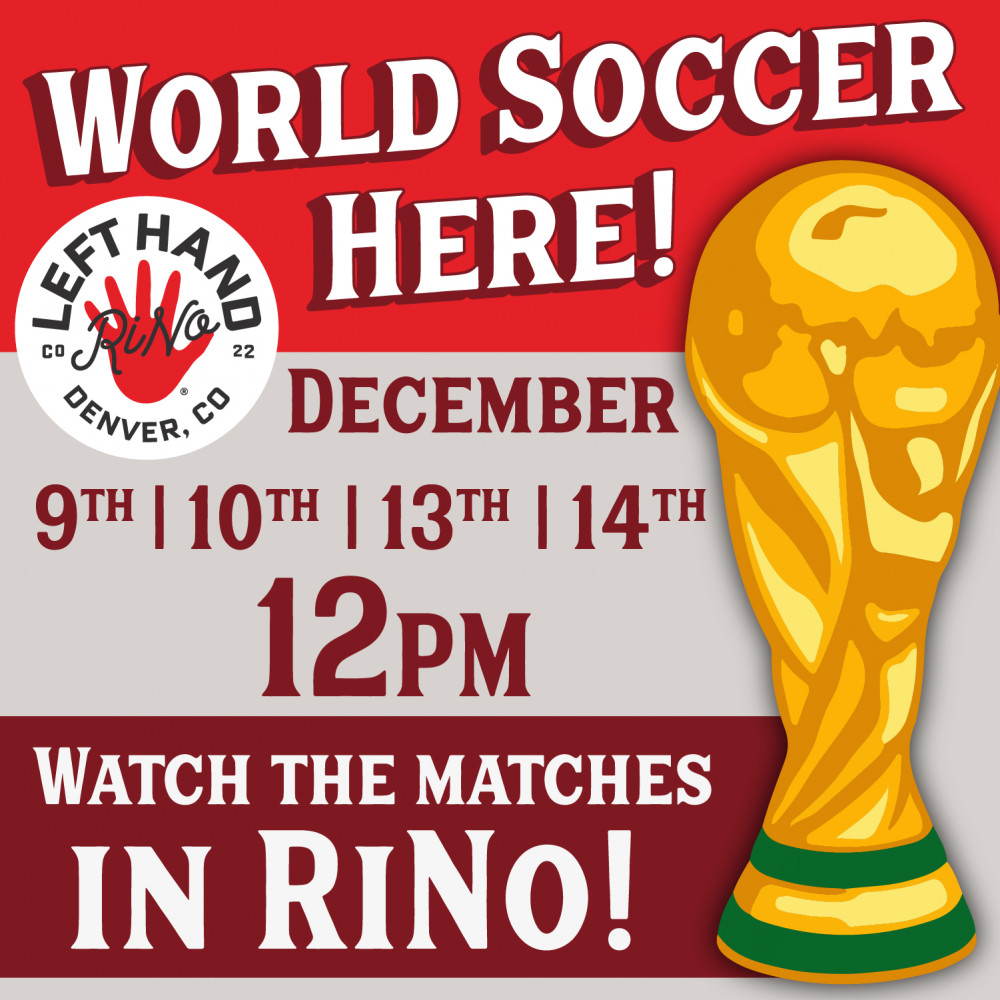 Watch World Soccer!
December 13th | 12:00pm-4:00pm MT
December 13th | 12pm-4pm MT
Left Hand RiNo
4180 Wynkoop Street
Denver, CO 80216
Watch the World Soccer matches at Left Hand RiNo. Have a seat at our unique oval bar and watch with a beer, cocktail, wine or cbd beverage in your left hand.