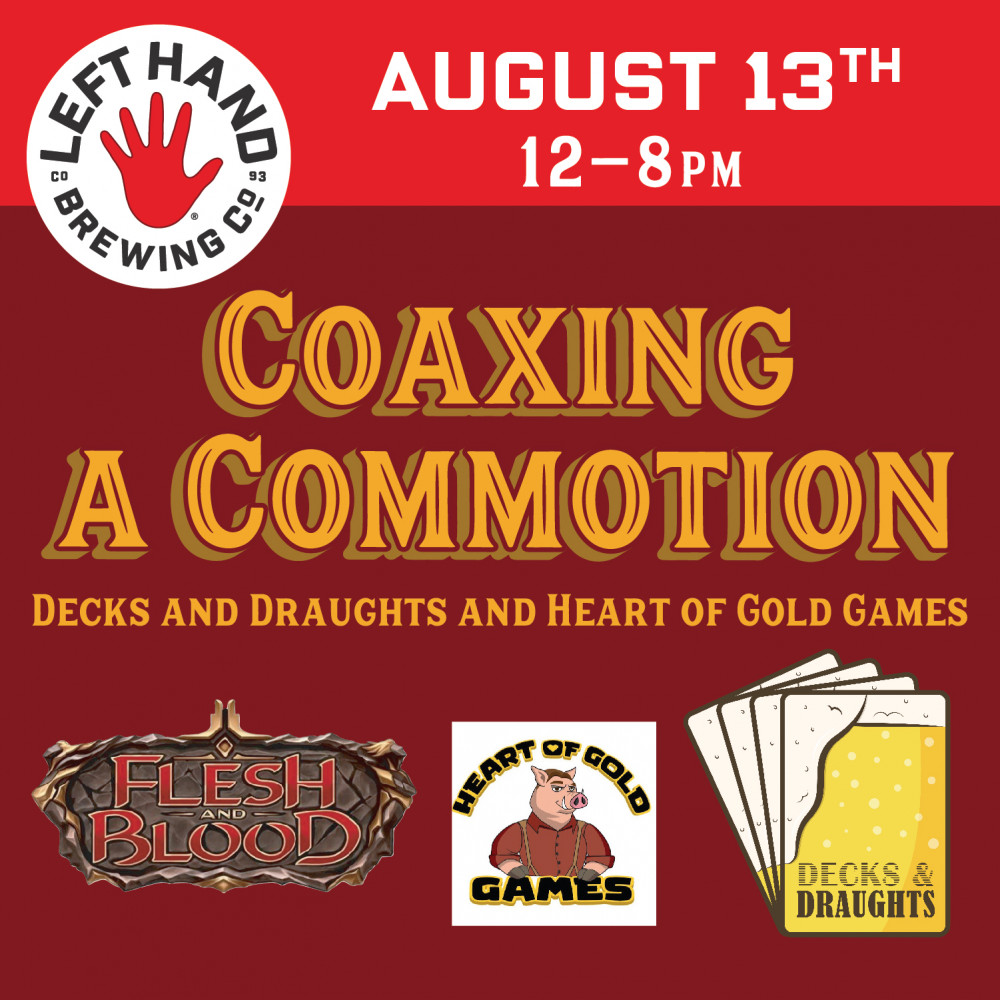 The Coaxing 2022: A Card Gaming Event
August 13th | 12:00pm-8:00pm MT
August 13th | 12pm-8pm MT
Left Hand Tasting Room
1265 Boston Ave
Longmont, CO 80501
Decks and Draughts and Heart of Gold Games is proud to present: The Coaxing 2022: A Card Gaming Event. Join us for a gathering of gamer-kind! Learn to play the Flesh and Blood TCG for free, or battle in our competitive events for awesome prizes!
Visit Heart of Gold Games or email decksanddraughts@gmail.com for more info!
Learn for free or pay $35 to compete.