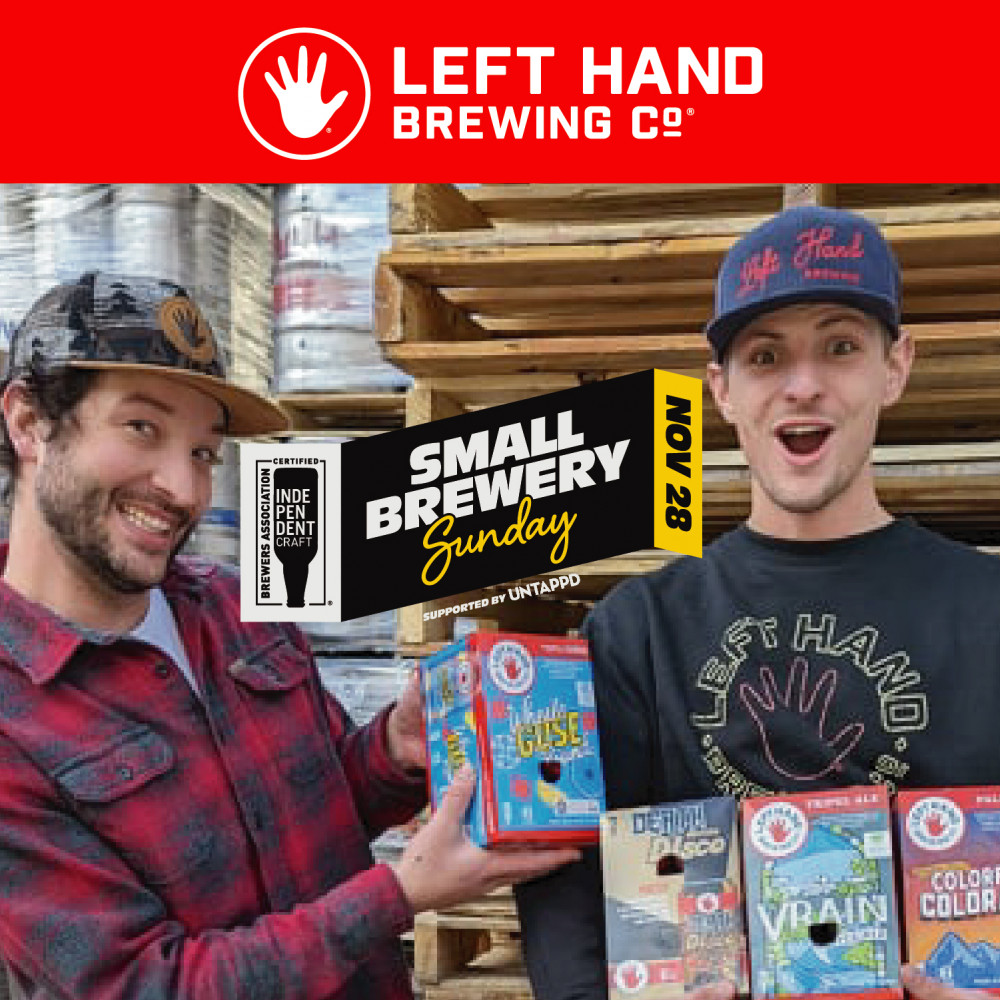 Small Brewery Sunday at Left Hand!
November 28th | 11:00am-8:00pm MT
November 28th | 11am-8pm MT
Left Hand Tasting Room
1265 Boston Ave
Longmont, CO 80501
In collaboration with the Brewers Association, we're celebrating Small Brewery Sunday! Join us in our Tasting Room for the final day of our Black Friday sales on merch & take advantage of this beer deal at the same time! Buy three 6-packs, get one free.
*This offer is separate from the Fade to Black and Colorful Colorado BOGO deals. However, you can take advantage of both in the same purchase!