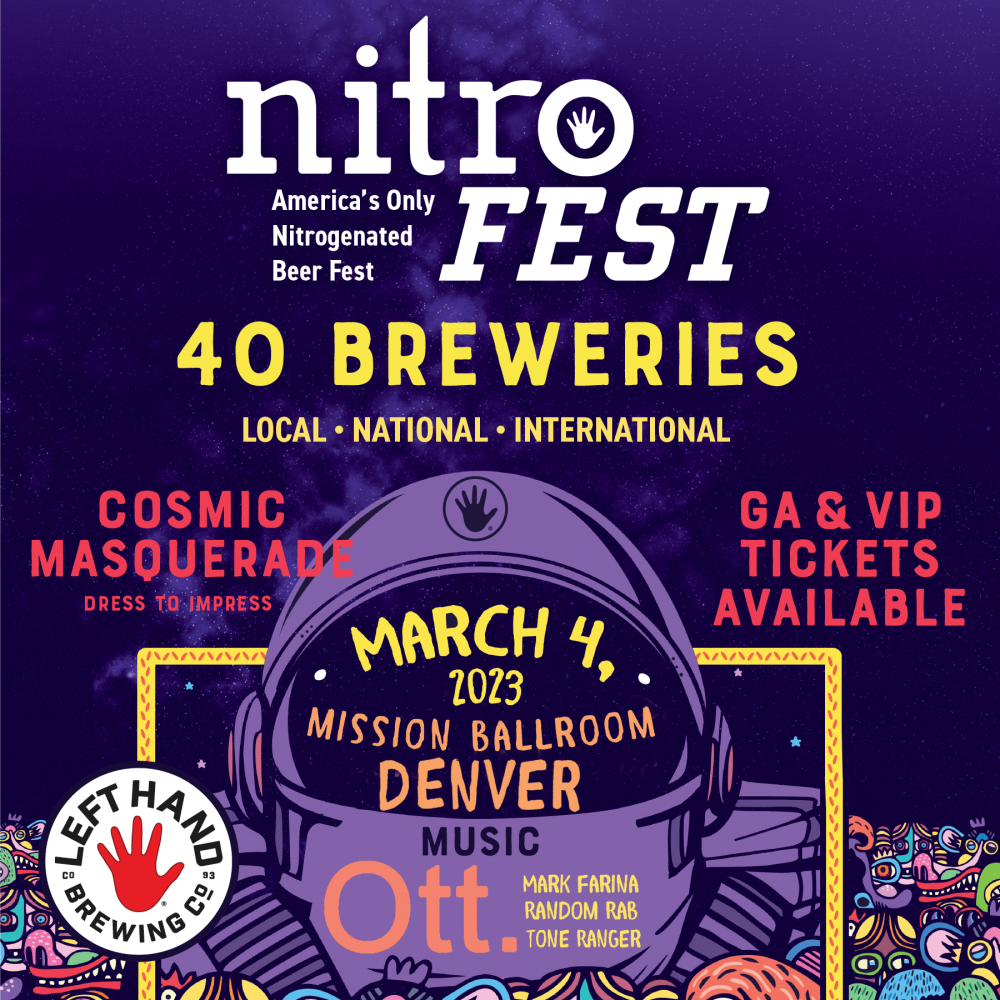 Nitro Fest 2023 at Mission Ballroom
March 4th: VIP entry 3:30pm; GA entry 4:00pm
March 4th: VIP entry 3:30pm; GA entry 4:00pm
Mission Ballroom
4242 Wynkoop St
Denver, CO 80216
Nitro Fest tickets are on sale in the Longmont Tasting Room! Enjoy a pint and avoid the fees!
VIP Entry: 3:30pm; GA Entry: 4:00pm
The biggest international celebration of Nitro beer in the galaxy is at Mission Ballroom in Denver on Sat, March 4th, followed by an interstellar musical performance by world-renowned musician and record producer, Ott.
Nitro Fest is an out-of-this world, nitro-exclusive beer festival featuring an invite-only list of acclaimed U.S. and international breweries plus circus performers, aerialists and more! As always, Nitro Fest is a themed and costumed affair. Expected dress is Cosmic Masquerade, so guests are encouraged to dress to impress in their finest space and alien garb.
Ott, in addition to performances by Mark Farina, Random Rab and Tone Ranger, extracts dreamy, otherworldly sounds from the universe and packages them into an unapologetically electric performance. Ott's psychedelic vibes will send you floating through time and space.
Check out the breweries bringing their unique and not-to-be-missed Nitro brews:
Tickets include General Admission and VIP ticket packages from $85 to $150. Purchase them without fees in the Longmont Tasting Room, Mission Ballroom Box Office or through AXS: https://www.axs.com/events/451224/ott-tickets/promopage/38163?locale=en-US
SPECIAL THANKS TO OUR SPONSORS: