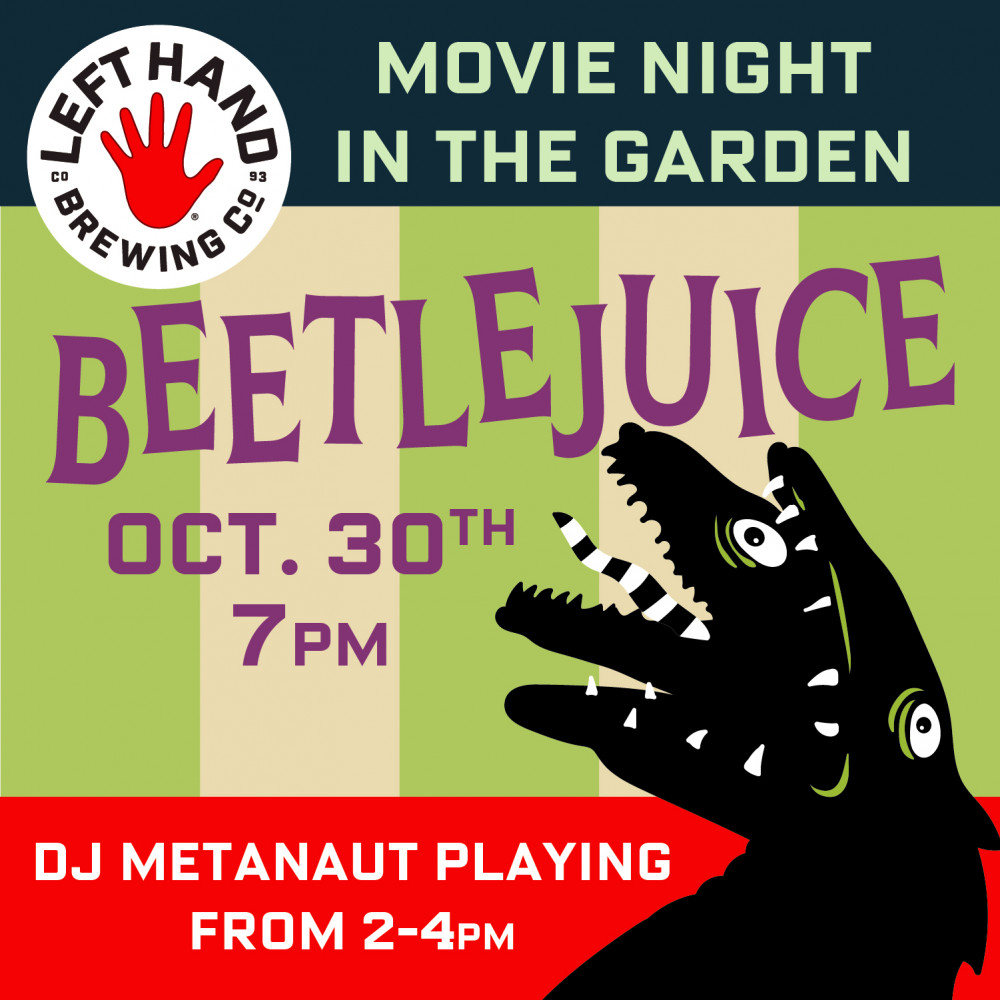 Movie Night in The Garden: Beetlejuice!
October 30th | 7:00pm MT
October 30th | 7pm-7pm MT
The Garden
1245 Boston Ave.
Longmont, CO 80501
"It's showtime!"
Join us for Movie Night in The Garden! In celebration of all things spooktacular, we're showing Beetlejuice the night before Halloween! Bring your blankets and bundle up with us for a rain or shine movie event unlike anything else in town.
Tickets are first come, first served at the door on the day of the event. 21+ adults are $10 with your first beer included, kids over 12 just $5, and kids under 12 are FREE! The Left Hand Brewing Foundation will also be here be selling popcorn & candy movie munchies for the show!
"Let's turn on the juice and see what shakes loose!"
*We kindly ask you leave your chairs at home so that everyone may see the screen clearly.