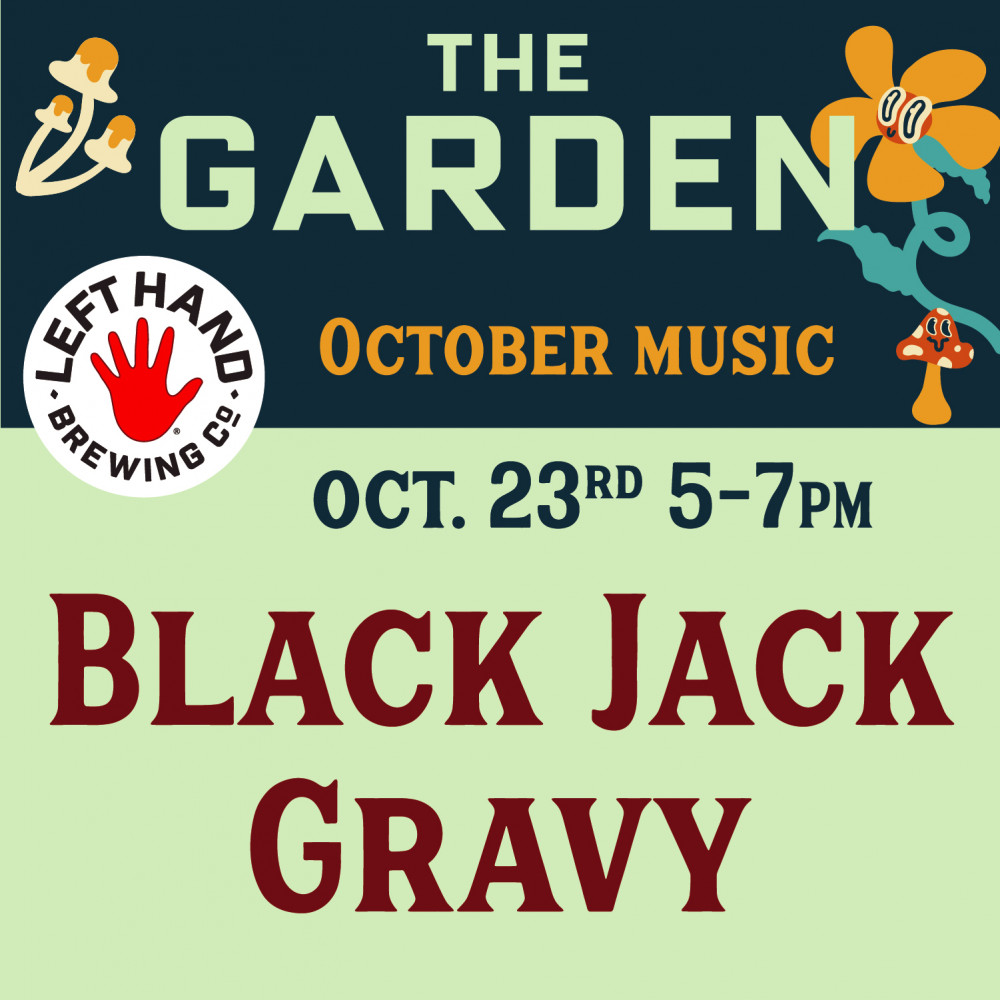 Live Music in The Garden: Blackjack Gravy!
October 23rd | 5:00pm-7:00pm MT
October 23rd | 5pm-7pm MT
The Garden
1245 Boston Ave.
Longmont, CO 80501
Blackjack Gravy is a new band with musicians you love (Mike Ortiz - RTH; Rick Davie - Cat Jerky; Dan Davie - Cadillac Grip; Keith Lee - THC; Stephen Angus - THC) playing a great mix of songs to get you partying!
Get your groove on in The Garden!