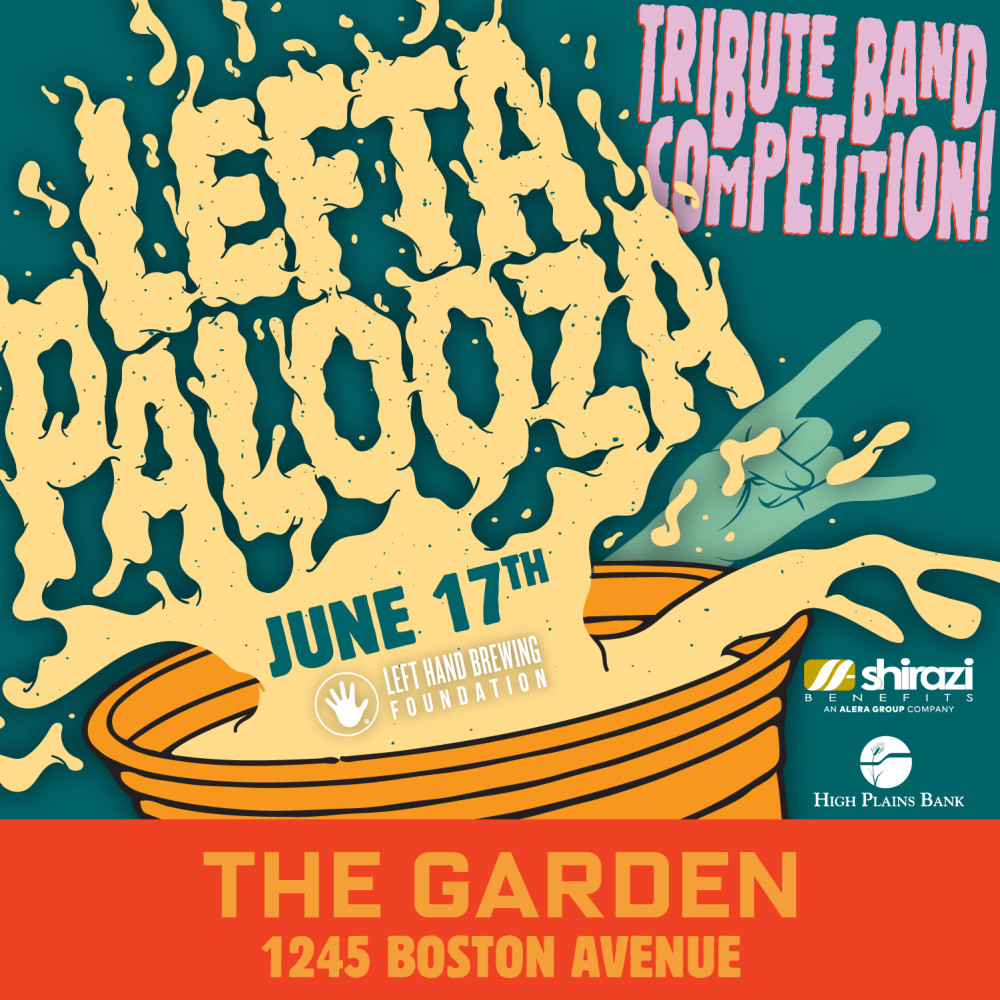 Leftapalooza 2023
June 17th | 11:00am-10:00pm MT
June 17th | 11am-10pm MT
The Garden
1245 Boston Ave.
Longmont, CO 80501
It's time to rock! Concert goers will enjoy a full day's worth of great music and brews as the best of the best tribute bands go mic-to-mic for the top title - a $1K cash prize, and the right to return as the 2024 Leftapalooza headliner. Fans can vote for their favorite performance at the event - the crowd has the power!
MUSIC LINEUP:
11:00am Doors Open
11:30am-12:15pm Message in a Bottle (The Police)
12:45-1:30pm American Idiot (Green Day)
2:00-2:45pm Linger (The Cranberries)
3:15-4:00pm Sweet Child (Guns N Roses)
4:30-5:15pm Sonic Highways (Foo Fighters)
6:00-6:45pm Sweater Destroyer (Weezer)
7:30-8:45pm TEN (Pearl Jam and our 2022 Lefta winner)
8:45-9:00pm Announce Winning Band
Event proceeds will benefit the Left Hand Brewing Foundation & local nonprofits.
PLEASE NOTE:
Leftapalooza is a family-friendly event, and attendees 12 and under are free to attend
Due to safety concerns and capacity issues, dogs will NOT be permitted - please leave your pups and pets at home! Service animals protected by the ADA are welcome
Canopy, framed pop-up tents are NOT permitted and nothing can be staked into the turf. Personal umbrellas, lawn chairs and blankets are allowed
The Garden has a great selection of beer, canned wine, craft cocktails and non-alcoholic beverages. Outside alcohol is strictly prohibited
Outside food and snacks are permitted, and we will also have a great line-up of food trucks at the event. We encourage you to support their businesses if you are able! Large coolers are not allowed because of space concerns
Sealed non-alcoholic beverages are allowed in addition to empty containers for water. There are two water fill stations at The Garden