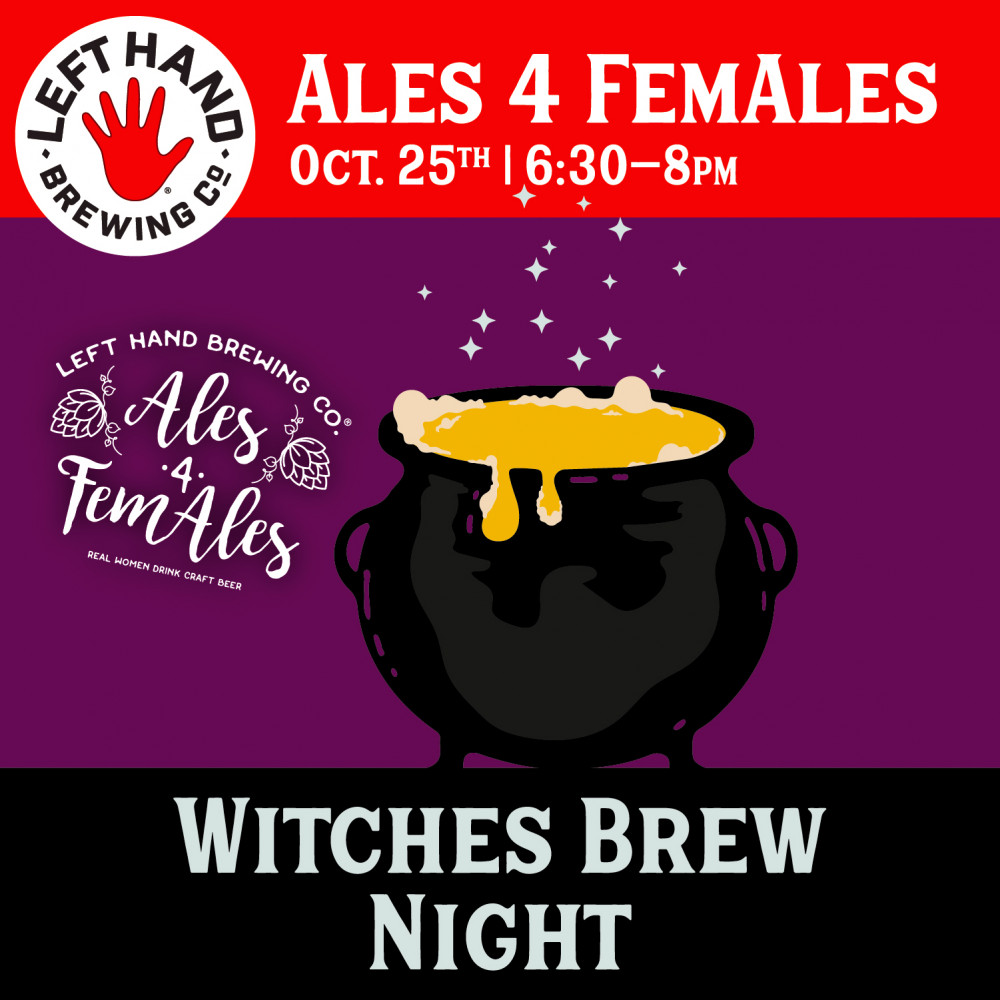 Ales4FemAles: Witches Brew Night!
October 25th | 6:30pm-8:00pm MT
October 25th | 6:30pm-8pm MT
Left Hand Tasting Room
1265 Boston Ave
Longmont, CO 80501
"Double, double toil and trouble;
Fire burn and caldron bubble!"
Join us for a hauntingly hoppy edition of Ales4FemAles! With pointed hats and a wry cackle, we'll be competing in teams to create the ultimate Witches Brew! Temptingly tasty tinctures will be provided for you to add to a variety of Left Hand beers. Your objective is to conjure up the best brew.
Enchanting prizes await the witch with the best costume and the witches with the most tantalizing potion.
See you there if you dare! Click here for tix.
*Ales4FemAles is open to all gender identities and expressions.