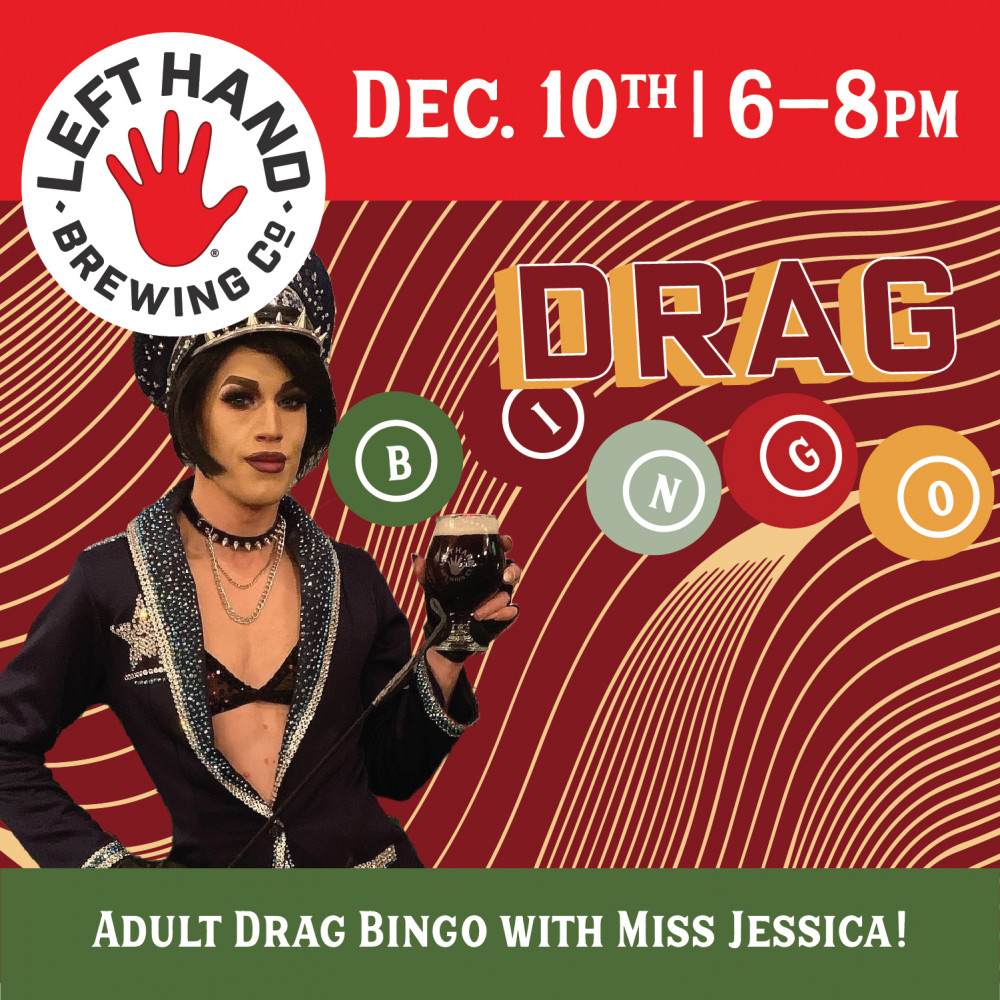 Adult Drag Bingo with Miss Jessica!
December 10th | 6:00pm-8:00pm MT
December 10th | 6pm-8pm MT
Left Hand Tasting Room
1265 Boston Ave
Longmont, CO 80501
Miss Jessica is back in our Tasting Room! Infuse your day with joy and join us for Adult Drag Bingo. Miss Jessica brings sweet, silly, and sassy together while you play for prizes!