We're Still Open for Beer To-Go and Longmont Delivery!
Delivery in Longmont!
Click to see menu and ordering directions!
Hand signals
Beer releases, events, merchandise and more!
Join the Left Hand e-newsletter. We like you and won't spam you.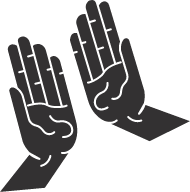 Flavor driven, employee driven, and community driven. We take a Hands-On approach in all that we do and we're proud of everything we stamp our Left Hand on.
Eric Wallace
Co-Founder & President