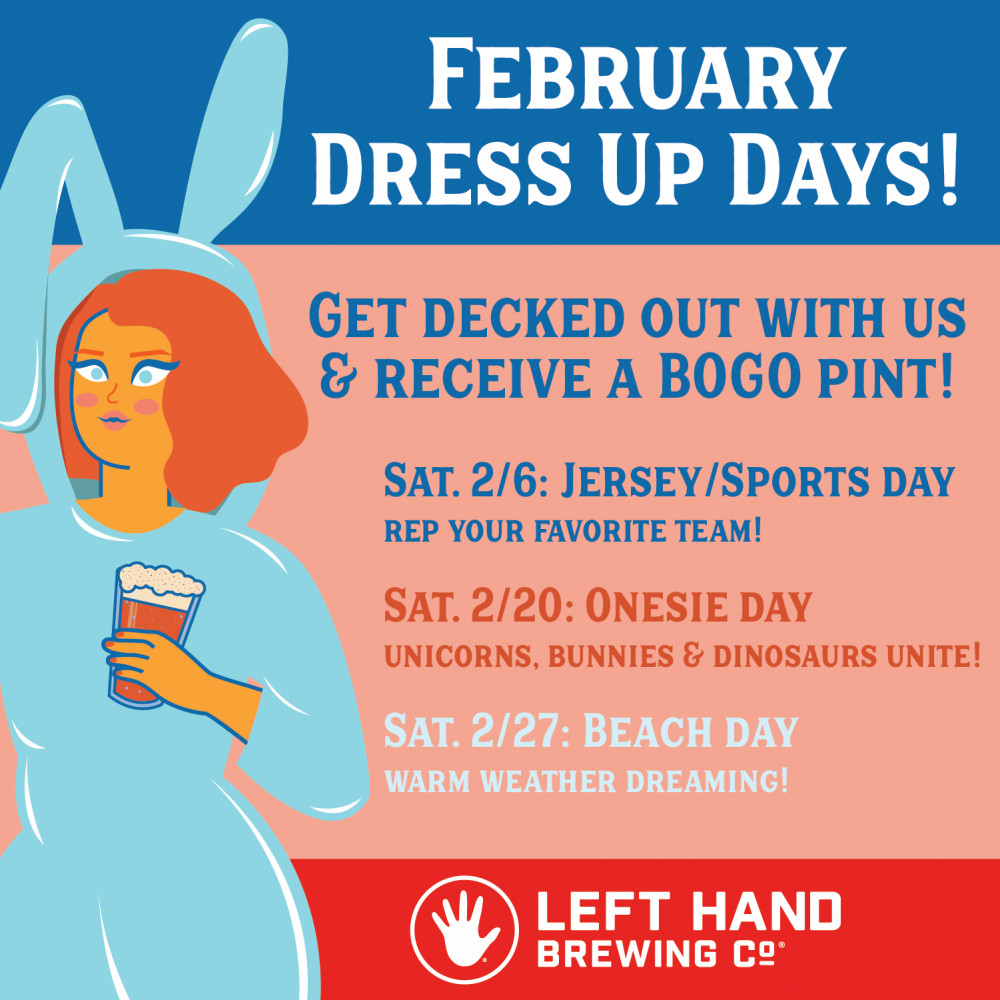 February Dress Up Days
Saturdays February 6th, 20th & 27th
Saturdays February 6th, 20th & 27th
Left Hand Tasting Room
1265 Boston Ave
Longmont, CO 80501
Raise your hand if you'll dress up for free beer! 🖐🖐🖐🖐
Get decked out with us and enjoy BOGO pints this February. We're calling on all you Lefties to descend upon Longmont's Living Room in style!
2/6: Jersey/Sports Day. Unpack that old letterman's jacket, break out your favorite team's jersey, or come prepared for coach to put you in 4th quarter.
2/20: Onesie day. Because we know you're wearing these at home during the pandemic and if now isn't the best excuse to wear one in public, when is?
2/27: Beach Day. While you dream of warmer weather, we have heated snugs, a heated covered patio, and cozy indoor seating! So warm, you can wear your beach gear in the snow.