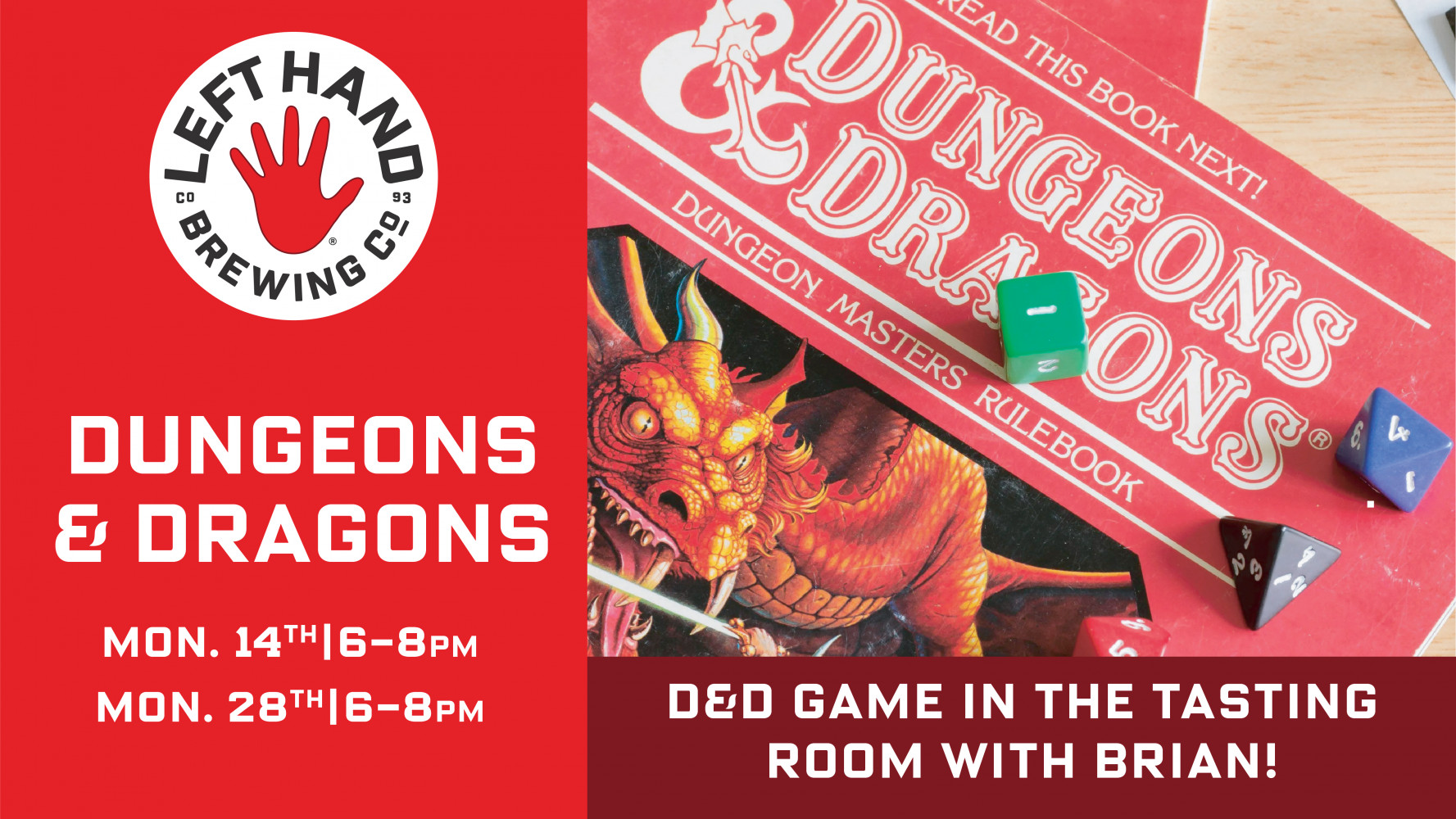 Dungeons & Dragons With Brian!
November 28th | 6:00pm-8:00pm MT
November 28th | 6pm-8pm MT
Left Hand Tasting Room
1265 Boston Ave
Longmont, CO 80501
Meet other local Dungeons & Dragons players for adventures and fun! Come to a Dungeons & Dragons Meetup to explore fantastic worlds, clash with dark monsters, spin lore and commit heroic feats while playing the greatest RPG of all time!