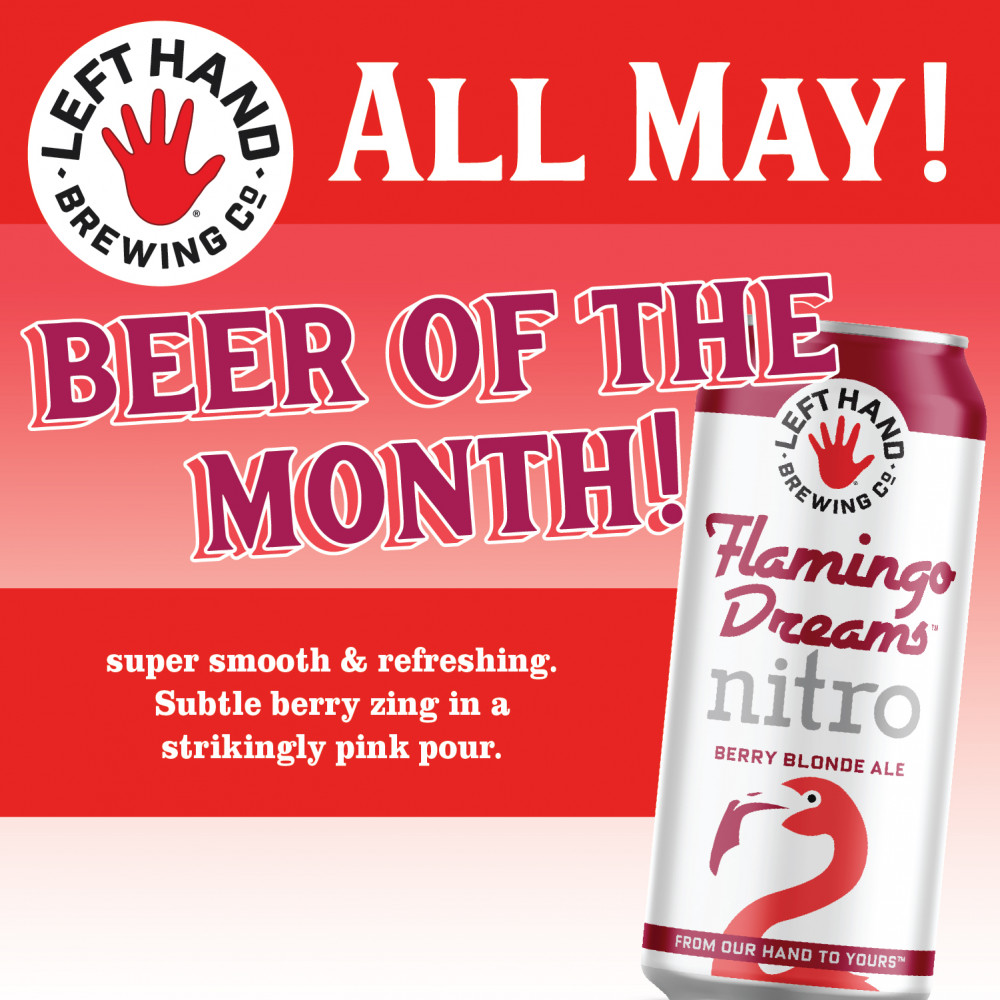 Beer of the Month: Flamingo Dreams Nitro
May 1st 12:00pm | May 31st 9:00pm MT
May 1st | 12pm-9pm MT
Left Hand Tasting Room
1265 Boston Ave
Longmont, CO 80501
Every month your beertenders select a beer to celebrate . . . celebrate with a discount! This month, experience a refreshing berry zing!
You stand out in a crowd and only need one leg to find balance. You're not afraid to get your feet wet and you don't give a flock what others think. You embrace your inner flamingo and dare to turn your dreams into reality. You're ready for pink beer. Flamingo Dreams is a refreshing change from the ordinary with a berry burst, frisky zing and a Nitro glide that'll bring out your vibrant side. Join the flock and let's flamingle.
All month long enjoy:
$6 Pints
$145 Kegs
Offer valid for draft in the Tasting Room only.