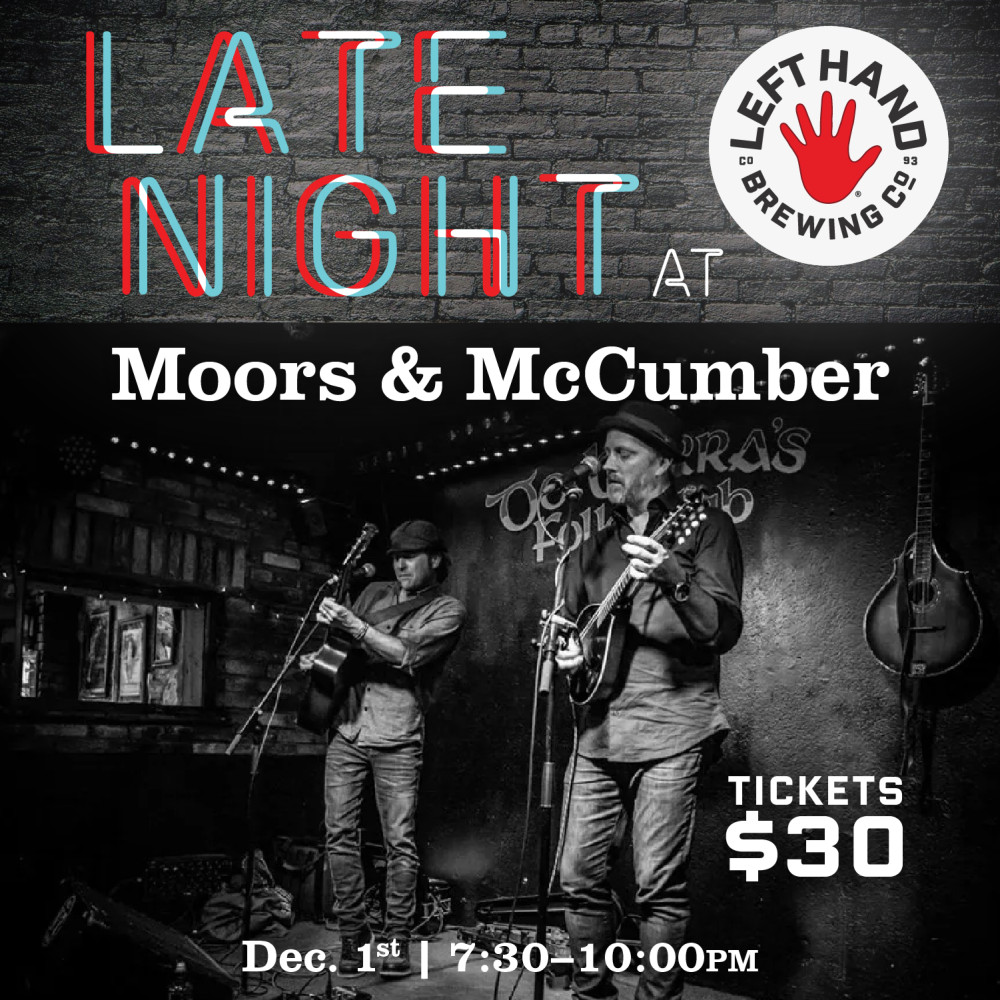 2nd Annual Late Night Concert
December 1st | 7:30pm-10:00pm MT
December 1st | 7:30pm-10pm MT
Left Hand Tasting Room
1265 Boston Ave
Longmont, CO 80501
Left Hand Brewery Presents Moors & McCumber! Join us for this late night winter concert, and stay warm with a beer or two!
A vocal harmony duo fifteen years in the making, Moors & McCumber have done more than just endear themselves to fans - they've built a genuine community. Bridging the gap between classic folk rock and present day Americana, they write heartfelt songs directly inspired by life's experiences. With their latest record to be released in 2023, 'Wired to the Moon,' they have created some of their most compelling work to date.
The sound of Moors & McCumber is adventurous, eclectic, and endlessly creative. Borrowing from rock, pop, blues, folk, and world music, the two multi-instrumentalists defy common logic and embrace spontaneity to bring their stories and songs to life. Their strong vocal harmonies and unconventional instrumentation combine to create a mesmerizing experience. At the center of it all is their evocative songwriting.
While "more than the sum of their parts" has become a bit of a cliche, there is no better phrase to describe Moors & McCumber. James is a gifted singer and songwriter, while Kort specializes in creating vocal harmonies and captivating arrangements through inventive instrumentation. With their voices combined, they create a truly special sound. As Grammy award-winning producer Lloyd Maines says, "They bring it all to the stage and deliver in a big way."