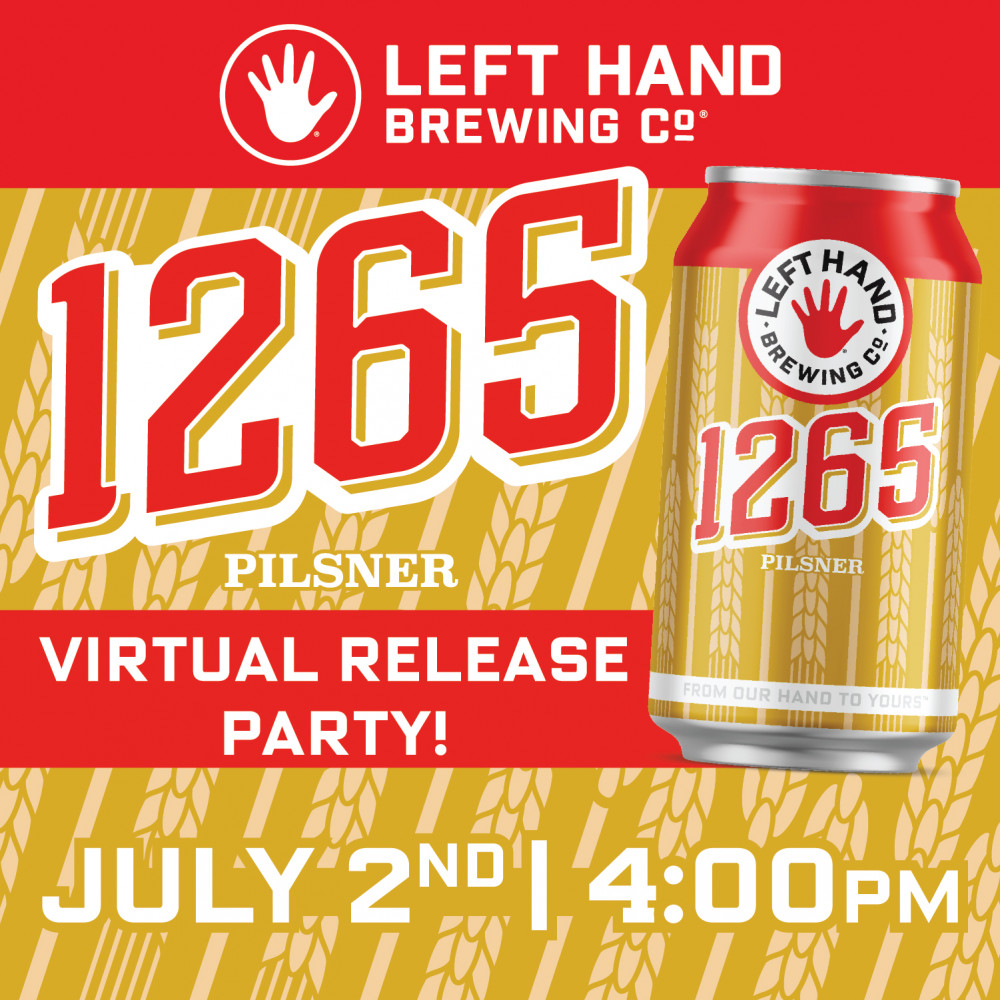 1265 Virtual Release Party: From Concept to Can!
July 2nd | 4:00pm-5:00pm MT
July 2nd | 4pm-5pm MT
Left Hand Tasting Room
1265 Boston Ave
Longmont, CO 80501
Join us live on Facebook at 4:00 MST this Thursday, 7/02 to celebrate the release of our newest year-round beer, 1265 Pilsner! We are going to take you all on a journey from concept, to can, to hand. Straight from the Lefties who put their hearts and souls into this beer, you'll learn how we developed the recipe for this pilsner & designed the packaging. You'll also hear how we thoroughly test each batch for quality & consistently, and perfectly pour 1265 Pilsner when you visit us in the Tasting Room. Our new pilsner is hitting shelves now and you can use our beer finder to find cans near you. Crack a can and toast with us for the online release!
1265 Pilsner is a beer we're so proud of, we named it in honor of 1265 Boston Ave. Our home for your beer since 1993.
Tasting Notes: Light bready malts reminiscent of a freshly baked baguette. Delicate hop notes of citrus with a subtle spicy character. A tribute to a traditional pilsner with just a touch of lager sweetness. Crisp, lively and brewed for high repeat enjoyment.